Friday, August 11, 2006

The answers to the burning TT questions

No, I did not knit the object of # 5. I am not sure what I would DO with it after it was knit, and knowing my children, they would sit there and ask me at every stitch "what are you making, Mommy?" However, I have knit a Boobie Ball. Yes. It is what you think it is. An online friend of mine is a LLL leader, and she wanted to test out her pattern before she started making them for a conference. So I made two of them. They are rather cute ... in a breast-y sort of way.

If you believe that coordination has ANYthing to do with knitting, you should give it a try again. I am the world's most UNcoordinated individual. I can walk into walls that have been there for 20 years and still swear it wasn't there the last time I walked through an area. I can trip on a non-existent crack in the sidewalk. I trip up stairs. Ok ... maybe my WALKING isn't coordinated. But you get the drift.

To all you crocheters .... hats off to you, dudes. Seriously. That is one thing I cannot wrap my brain around. And I used to think that if you can knit, you can't crochet, and vice versa. A lot of people I would talk to would verify that thought. However, I have met people who can do both, and do both very successfully.

And yes, I really did teach myself how to knit from a book. Ace had to teach me how to cast on with the slingshot method (I had a video for that and I wasn't "getting" it .. but he was). And I did have to go to a local yarn store (LYS, in knitspeak) for the owner to show me that I was wrapping my stitches around incorrectly. So I guess everything wasn't learned from the book. But a majority of it was.

Robin, if you would like a purse, you just tell me what colors and I will make you one.

And if you want to see more pictures of things I've made, and yarns I've dyed ... here you go: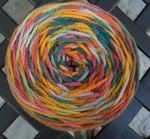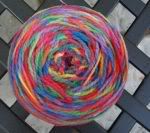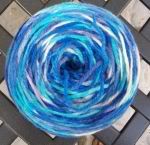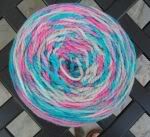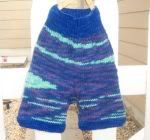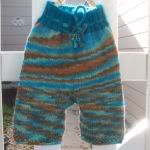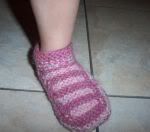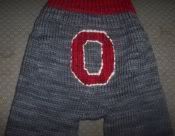 I'm a mom of three peeps ... Queen Bee, The Door Man, and the Chandelier Monkey, and wife to Ace, the Helpful Hardware Man. I created this space to get away from the people known as my inlaws, and because life with three kids and a hubby is all Unexplored Territory.



The nine-year-old who seems to be growing older every minute, has an opinion and a comment for everything, and has a true servant's heart.



The seven-year-old who loves the organization of things, will someday be someone's therapist because of his kind soul, and will more than likely be living with us until he is 40 years old.



The five-year-old with the 13-year-old attitude, who has a dictator's personality, asks you to watch her all the time and say "hold on" to keep your attention, and will someday come home on the back of some dude's motorcycle with 10 tatts and a body piercing or two.




The man of the house, the fixer of things, the winner of prizes, and the only person in his family to escape the South.

TT # 5
The King of Beers
The votes are in .....
All right, my readers .... GO VOTE!
A Servant's Heart
Yeehaw!!!
The answer to the $ 900 question
TT # 4
It's a Conspiracy, I Tell Ya!
Hellishly Hot