Thursday, December 21, 2006
And we shall never speak of the antlers again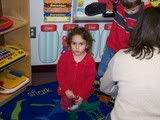 You want me to WHAT?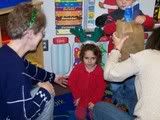 Yeah. I'll put it on ... for ONE minute. Nothing more.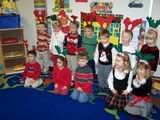 Take the da** picture already.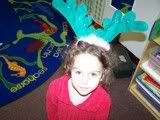 I swear if you show my prom date, or worse yet, my future husband this picture, I will put you in a nursing home when you are 56.



I'm a mom of three peeps ... Queen Bee, The Door Man, and the Chandelier Monkey, and wife to Ace, the Helpful Hardware Man. I created this space to get away from the people known as my inlaws, and because life with three kids and a hubby is all Unexplored Territory.



The nine-year-old who seems to be growing older every minute, has an opinion and a comment for everything, and has a true servant's heart.



The seven-year-old who loves the organization of things, will someday be someone's therapist because of his kind soul, and will more than likely be living with us until he is 40 years old.



The five-year-old with the 13-year-old attitude, who has a dictator's personality, asks you to watch her all the time and say "hold on" to keep your attention, and will someday come home on the back of some dude's motorcycle with 10 tatts and a body piercing or two.




The man of the house, the fixer of things, the winner of prizes, and the only person in his family to escape the South.

TT # 22
Just how I feel
It's beginning to look a lot like Christmas?
I'm singing in the shower ...and in the kitchen......
Bah Humbug!
American Greetings Calendar
Good idea or bad?
I wish I knew how to quit you
Alternate spellings
A sign of great things to come?