Sunday, October 22, 2006

All we were missing was the Ark

On a dreary and rainy Sunday morning, we trekked off to the African Safari Wildlife Park. I had been reading about it on the blog of Christi Thomas because this was a favorite pastime for she and her family before she passed away.

There were animals all over the place at this place. It was hilarious in some places, annoying in others. Like when the llama with the really bad underbite was following beside us ... hilarious.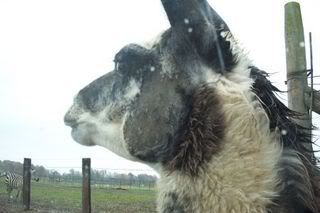 When the herd of buffalo were standing in the middle of the road and we literally had to bump them with the front of our van ... semi-hilarious.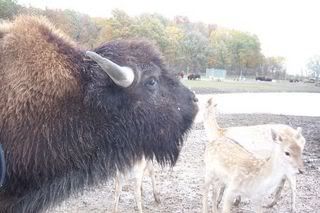 When the buffalo came up and started to bump US with their heads and horns ... not so hilarious.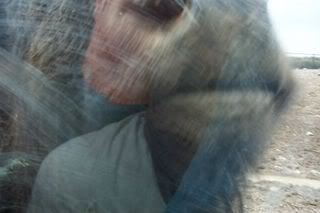 But the kids had a ball, and we even got to visit Cheese Haven. They had this whole long case of cheese and sausages and whatnot, along with all sorts of samples. The man behind the counter said "this is just 10 percent of what we have. The other 90 percent is behind the cases."

And the Door Man thought he was in Cheese Heaven. He was stuffing (seriously, I would not make this up) cheese and sausages in his pockets and he would reach in from time to time and pull out a tasty little morsel, saying things like "I love cheese" or "this is just in my pockets for later." Because ... you never know when you will ever make it back to Cheese Haven.

Of course, he was calling it Cheese Cutters by the time we got home.



I'm a mom of three peeps ... Queen Bee, The Door Man, and the Chandelier Monkey, and wife to Ace, the Helpful Hardware Man. I created this space to get away from the people known as my inlaws, and because life with three kids and a hubby is all Unexplored Territory.



The nine-year-old who seems to be growing older every minute, has an opinion and a comment for everything, and has a true servant's heart.



The seven-year-old who loves the organization of things, will someday be someone's therapist because of his kind soul, and will more than likely be living with us until he is 40 years old.



The five-year-old with the 13-year-old attitude, who has a dictator's personality, asks you to watch her all the time and say "hold on" to keep your attention, and will someday come home on the back of some dude's motorcycle with 10 tatts and a body piercing or two.




The man of the house, the fixer of things, the winner of prizes, and the only person in his family to escape the South.

Going on a trek
The tooth fairy left me moonshine
Waiting
Third Roommate Syndrome
TT # 15
WW # 2 - Pedicure, Preschool Style
Two ducks
Sneaking that one in
Childhood fears
Poof.... and it's gone, and a ball of yarn